Wow, Photo Hack Day 4 was a truly awesome event!  Many thanks to Aviary for running the event and to Facebook for allowing all of us to utilize their awesome facilities.
This was our second year partcipating in Photo Hack Day and we were humbled and blown away by all the happy hacking that occurred with the Walgreens QuickPrints API and SDKs.  In total, there were 16 great hacks (listed below) that utilized our technology and it was a very hard decision to pick out a single winner for our $1,000 cash prize.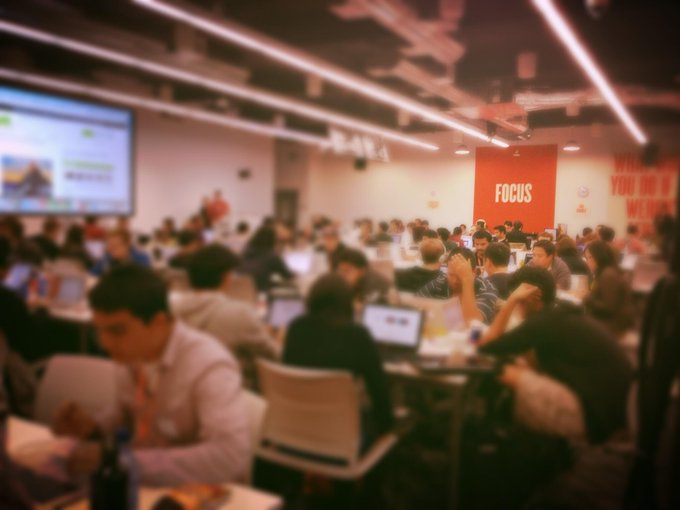 photo provided by @Aviary
In the end, we awarded our prize to the iPhone app Snapsplosion based on their creative integration of the QuickPrints SDK which allows for a truly unique and memorable photo product to be created and printed to your local Walgreens.  We look forward to working with the Snapsplosion team over the coming weeks to help them launch their application in production and claim not only our $1,000 bonus prize, but also the hearts & minds of many photo application fans out there.
Again, any thanks to all the hacks that utilized our QuickPrints technology!  You all truly made the Photo Hack Day 4 event one that we will never forget.  Participating hack applications were: Cardified, Cardz, DrawOnIt, Eventbook, FakeYourTravels, Family Photobook, iTravelToo, MakeupArtist, Masqued, Mozaify, PhotoMag, Post A Pic, Postcard Pal, Rebus, Simply Email Photos and Snapsplosion, who also took the 2nd place in the overall PHD4 event prize.
Even though the Photo Hack Day event has now come & gone, interested developers who integrate our Walgreens QuickPrints API or SDK into a production app, can earn a 15% revenue share for all orders placed within your app? Learn more at /api-overview/QuickPrints or email devportal@walgreens.com for more details.
If you missed our Photo Hack Day lightning talk on Saturday morning, we have included a video along with the presentation itself.  Also, check out the great PHD4 event photo wall put together by our friends from Chute at http://slidechute.com/w/7048.