Showcase of applications integrated with Walgreens APIs.
---
Walgreens is proud to introduce the newest member of the Printicular family with its latest QuickPrints integration on the Windows Phone 8 platform. 
Printicular (www.printicular.com) allows you to send photos directly from your phone or tablet to your local Walgreens.  No need to sync your phone with your computer. No need to transfer images from your device to another application. No Login or Passwords required! Printicular enables you to easily choose pictures from your albums to print and pick up at your local Walgreens in about an hour.
According to Rod Macfarlane, Director of MEA Mobile, "Integrating the Quick Prints SDK into our Windows Phone 8 couldn't be easier. We had a live app in the Windows Phone App Store in no time at all. Now you can print your photos from the ease of a Printicular App on every major mobile platform." 
Download Printicular for Windows Phone 8 today!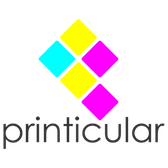 ---
---
Walgreens is excited to annouce that MediaFire has integrated the QuickPrints API into their MediaFire.com website!
MediaFire stores all your media and makes it available to you anytime you want it, anywhere you go, on any device you have. Available for Windows, OSX, iPhone, Android and Web, more than 35 million people use MediaFire every month to quickly and securely store, organize, and share all their personal and work data. MediaFire is the only online storage solution to offer unlimited downloads, download resuming, zero wait times and more, all for free.
"Every day, over 35 Million people use MediaFire to store and share their photos and videos online," said Tom Langridge, MediaFire's Vice President of Communications, "Through adding QuickPrints support, our users can now instantly send their photos from MediaFire to any Walgreens for fast, professional prints. Whether you are a professional photographer, or just looking to share your photos with your family and friends, MediaFire makes it easier than ever to share and enjoy your photos."
Visit MediaFire today to preserve and print your digital photo memories!

---
---
Walgreens is proud to introduce Pixmarx for iOS as the latest integration of the QuickPrints API.
With Pixmarx, you can jazz up your photos with watermarks from your favorite places or events. Simply take a picture, add a watermark and share or print, it's that easy. You can also add your own watermark or text to photos.  
According to Barry Crutchfield, Co-Founder of Focustrain LLC, "Pixmarx now lets you send your photos to Walgreens for fast, professional prints! Printing your photos from Pixmarx is simple with QuickPrints. QuickPrints allows you to send photos from Pixmarx to any Walgreens for fast, professional prints. Amaze your friends with square prints from Walgreens.  Download Pixmarx for iPhone or iPad today!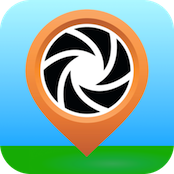 ---
---
The Walgreens API team is proud to welcome DragDropPhotoPrints as our latest QuickPrints integration and our first for the Mac OS X desktop platform.
DragDropPhotoPrints is one of most efficient ways to print photos with Walgreens on your Mac.  Great for sending mom photos of your kids, making permanent selfies for your boyfriend or girflriend, scrapbooking those holiday snaps, or just to ensure your photos are kept safe for the future in a non-digital format. 
According to Richard Childs, Lead App Developer for Suburban Apps, "Walgreens QuickPrints service is leading the way in seamlessly printing photos from mobile devices. We wanted to bring that experience to the Mac by offering a simple, straight forward way of printing photos from anywhere. As the largest drug retailing chain in the United States, it was an easy choice for us to work with Walgreens to create DragDropPhotoPrints as our first product."
Don't waste any more time, download DragDropPhotoPrints today!

---
---
Haven't heard about the QuickPrints API? The next 85 seconds will change your life!
---
---
The Walgreens API team would like to welcome RxmindMe for iPhone as the newest integration of the Walgreens Prescription Reflll & Transfer APIs.
RxmindMe is a reminder app for your medications, vitamins and supplements. It allows you to enter all your dosage information, set up reminders and keep track of when you take them.
App Feature Highlights:
• Customize with 9 different types of reminders based on the dosage frequency 
• Keeping track of your medication adherence will automatically update the prescription quantity
• Ability to refill or transfer an existing prescription to Walgreens
• Export all your prescription data with ease
• Email prescription history 
• Ability to search the entire FDA Drug Database for your medications
• All of your prescription information is secure and is only stored on your iPhone. You can even protect it with a passcode. 
• Historical tracking of your prescriptions 
Warning: RxmindMe is for entertainment purposes only. You should not rely on this app alone to remember to take medications.
Download RxmindMe from the Apple App Store today!
---
---
Walgreens would like to introduce the beta version of Samsung PrinTap as our latest QuickPrints integration!
Now you can easily order prints of your favorite photos directly from your Samsung Galaxy™ device and pick them up at your favorite Walgreens in as little as one hour.  Features include:
* Order prints directly from within the photo gallery
* Samsung PrinTap will instantly show you the nearest Walgreens (and other retailer) locations
* Photos ordered upload in the background so you can still use your all the great new features on your Samsung Galaxy device
* Samsung PrinTap ensure quality prints with safe detection of low resolution images and
* Samsung PrinTap remembers your last order and favorite retail location for easy re-ordering
Visit Google Play to download Samsung PrinTap for your Samsung Galaxy™ device today!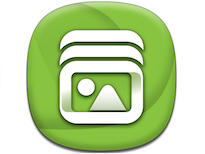 ---
---
Walgreens would like to introduce PhotoWeaver as our latest integration with the QuickPrints Windows 8 SDK.  PhotoWeaver (http://photoweaverapp.com) revolutionizes how pictures from across social networks and cloud locations can be presented into one single photo stream.  The platform allows upload and download photos from Facebook, Google Plus, SkyDrive, and local drive all through one application and at instantaneous speeds. Users weave their memories and relive their moments. The delight is in streaming pictures from the app to the TV.  
According to PhotoWeaver Co-Founder & CEO, Mahesh Mohan Thakur, "Walgreens with its over 8,000 outlets is the single best choice for consumers to pick up their prints within minutes of ordering. Consumers can seamlessly order from a variety of photo products within PhotoWeaver and make the payment conveniently at the Walgreens store. Walgreens has been an amazing partner at every step of the relationship. Our mobile offering and our teams will open new doors to simplicity, convenience, and to innovation.   Whether you store pictures on the disk, or pull them from flickr, Facebook or even Microsoft SkyDrive, this offering will enable you to bring memories together and create awesome photo gifts for your near and dear ones."
Download PhotoWeaver today on the Windows App Store!

---
---
Walgreens is proud to introduce a second QuickPrints integration with Adobe with the brand new version of the GroupPix application for both iPhone and Android (just launched today).
GroupPix (http://www.adoberevel.com/apps/grouppix) is a member of the Adobe Revel family of products. It is the app to ensure that you never miss another great photo! GroupPix gathers the photos you and your friends take and puts them all into one shared event.
After collecting your group's photos to one place, GroupPix lets you add comments, 'like' favorites, share, and print them via Walgreens. You can also add more pictures to the event after the party's over, and view them on your iPhone, Android phone, or online. 
According to Mark Dahm, Principal Product Manager for the Adobe Consumer Group, "GroupPix customers will enjoy being able to print the priceless memories collected and shared with the GroupPix app and online at Adoberevel.com. GroupPix is often used to digitally share, in realtime, with friends and family when physically attending is impossible due to time or location. Now with integrated Walgreens printing, having a way to order prints of special events that can be held in the hands, and shared across the miles is incredibly powerful and meaningful."
Download the Adobe GroupPix for iPhone and Android today!

---
---