Showcase of applications integrated with Walgreens APIs.
---
Walgreens is proud to introduce Filterastic+ as a new partner for the QuickPrints Developer Program. 
Filterastic+ is a fun, easy to use photo filter iOS app. Capture photos from within the app, or load them directly from your photo library and then use the 16 available filters to transform them in to works of art. Access your photos metadata and find the location where they wer taken. Share your photos to Facebook, Twitter, Flickr, e-mail and now print them to Walgreens with QuickPrints.
According to Andreas Zimnas, Creator of Filterastic+, "When I first read about QuickPrints, I thought that's a service I would love to have on my iPhone. Take a photo, upload it and have it printed out, all done from my iPhone. I'm pretty sure the users of Filterastic+ will love it too."
Download the Filterastic+ app today via the Apple App Store for both iPhone and iPad.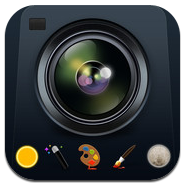 ---