---
Just in time for the start of the fall sports & entertainment seasons, Walgreens is happy to announce our newest QuickPrints app integration with Fanmento!™ for iPhone.
Fanmento!™ is a location-based photo application for fans to create, share and purchase customized licensed photos. Simply browse by category or GPS location, select a template, take your picture, and create a personalized keepsake! Order a print or poster for home delivery or same day pickup at select retail store locations nationwide and/or share your image via Twitter, Facebook or Email to take part in promotions, contests and prizes.
According to Jason Muslin, CEO & Founder of Fanmento, "The Walgreens QuickPrints Program allows us to provide a fast, easy, pick up option for users to send their Fanmento™ fan photos to, for great prints ranging in size from 5"x7" to 24"x36" with same day turnaround." 
Fanmento!™ is available now in the iTunes App Store for iPhone users on iOS 5 and above.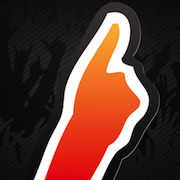 ---