Showcase of applications integrated with Walgreens APIs.
---
The Walgreens API team would like to welcome Canvas Print by Printicular for iOS and Android to our developer program family.  Canvas Print is the latest application from our friends at MEA Mobile (http://meamobile.com) and our first partner app to offer canvas prints to over 4,200 Walgreens across the country with same day pickup.
According to Bruce Seymour, Managing Director for MEA Mobile, "We're proud to launch, Canvas Print by Printicular, as part of our growing family of QuickPrints apps.  Walgreen's twelve by twelve ready-to-hang product is a perfect fit with Instagram's re-famous square images."
Download the Canvas Print app for both iPhone and iPad today from the Apple App Store or for Android from the Google Play store.

---
---
The Walgreens API team would like to welcome Flickring for iPhone to our developer program family.
People love Flickring (http://flickringapp.com) because it's a powerful yet simple Flickr app for their iPhone which lets people browse, upload, and share their Flickr photos and videos with ease, and has tons of features like advanced slideshow and printing. 
According to Eugene Kaneko, Co-Founder of Pixite, "We love how QuickPrints makes is it super easy to get high quality prints of your favorite Flickr photos. It's the missing link for people who have tons of digital photos but love the look and feel of actual prints."
Download the Flickring iPhone app today from the Apple App Store.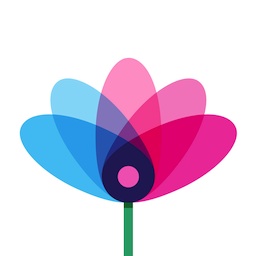 ---
---
We are happy to announce that OnTimeRx® has now integrated the Walgreens Prescription API into their Free & Pro iPhone applications.
OnTimeRx (http://www.ontimerx.com) is a mature, user-friendly, standalone reminder and health manager app, designed by a pharmacist.  The patent pending OnTimeRx medication reminder set up is highly intuitive, making it easy for non-tech patients to set up and adhere to simple or complex medication schedules.  With automatic dose logging, patients can easily monitor their own compliance rate.  Automatic popup alerts display when a remaining Days Supply is 5 days or less. 
Now a "Refill at Walgreens" button is also displayed for Walgreens customers.  A simple tap on that button orders Walgreens prescription refills directly from this app on the patient's iOS device.  Adding this convenience feature not only enhances OnTimeRx, it also helps patients improve adherence by helping them maintain adequate medication supplies.   
Download the OnTimeRx Free and OnTimeRx Pro application for iPhone today!

---
---
---
We are happy to announce that Capzule PHR for the iPhone & iPad has now integrated the Walgreens Prescription API into their iPhone and iPad applications.
Capzule PHR (http://capzule.com) helps users set up medication reminders and prescriptions refill alerts on their iPhone, iPad or iPod touch. A patient or a family caregiver now being able to send refill orders to Walgreens directly from the app, would help strengthen medication adherence.
Download the Capzule PHR application for iPhone & iPad today!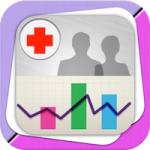 ---