Showcase of applications integrated with Walgreens APIs.
---
Walgreens is proud to introduce Printicular as a new partner for the QuickPrints Developer Program. 
Printicular allows you to send photos directly from your phone or tablet to your local Walgreens.  No need to sync your phone with your computer. No need to transfer images from your device to another application. No Login or Passwords required! Printicular enables you to easily choose pictures from your albums to print and pick up at your local Walgreens in about an hour.
Download the Printicular app for Android today in the Google Play store.  
11/20 Update: As of November 20, Printicular now features the ability to print your square 4x4 photos from your mobile device, Facebook and Instagram!  Available on Android version only.
12/19 Update: Printicular is now available for iPhone & iPad and can be downloaded in the iTunes App Store now.  Version 1.1 of the iOS app features the ability to print all of your photos from Instagram to any of the 8,000+ Walgreens across the country.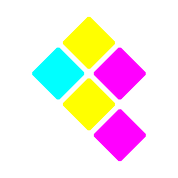 ---